Innere Werte – Mai 2021 – SGLT2-Hemmer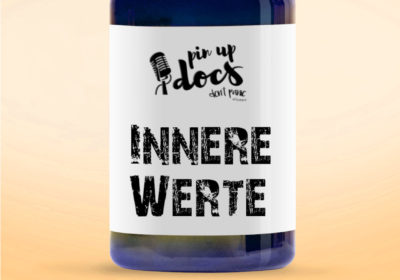 Pin-Up-Docs Innere Werte: Wir besprechen für euch monatlich Studien aus der Inneren Medizin, geben euch Kochrezepte mit auf den Weg und versuchen, Euch etwas kurzweiligen Wissenstransfer zu bieten.
Die zweite Folge steht ganz im Zeichen der SGLT2-Hemmer. Wir besprechen Grundlegendes, berichten über Effekte bei Herz- und Niereninsuffizienz und beleuchten eine wichtige Nebenwirkung, die uns in Zukunft wohl häufiger beschäftigen wird.
Wir können Euch diesen Monat erstmals die Möglichkeit anbieten, CME-Punkte zu erwerben. Wir wollen zunächst eine dreimonatige Testphase durchführen, um den Aufwand einschätzen zu lernen. Für den Anfang wären wir daher dankbar, wenn nur Anträge von Zuhörer:innen kämen, die die Punkte auch wirklich anrechnen können. Hier geht's zum CME-Formular.
Feedback über das Kontaktformular oder via eMail:
Grundlagen
https://www.pharmawiki.ch/wiki/index.php?wiki=SGLT2-Hemmer
https://flexikon.doccheck.com/de/SGLT-2-Inhibitor
https://www.bfarm.de/SharedDocs/Risikoinformationen/Pharmakovigilanz/DE/RV_STP/s-z/sglt2-hemmer.html
https://www.aerzteblatt.de/archiv/203529/Sterblichkeitsrisiko-bei-Typ-2-Diabetes-SGLT2-Hemmer-und-GLP-1-Agonisten-verlaengern-Ueberleben-DPP-4-Inhibitoren-nicht
https://www.aerzteblatt.de/archiv/207343/SGLT2-Hemmer-Nephroprotektion-bewiesen
Seferović, Petar M., et al. "Heart Failure Association of the European Society of Cardiology update on sodium–glucose co‐transporter 2 inhibitors in heart failure." European Journal of Heart Failure 22.11 (2020): 1984-1986.
Studien
McMurray JJV, Solomon SD, Inzucchi SE, Køber L, Kosiborod MN, Martinez FA, Ponikowski P, Sabatine MS, Anand IS, Bělohlávek J, Böhm M, Chiang CE, Chopra VK, de Boer RA, Desai AS, Diez M, Drozdz J, Dukát A, Ge J, Howlett JG, Katova T, Kitakaze M, Ljungman CEA, Merkely B, Nicolau JC, O'Meara E, Petrie MC, Vinh PN, Schou M, Tereshchenko S, Verma S, Held C, DeMets DL, Docherty KF, Jhund PS, Bengtsson O, Sjöstrand M, Langkilde AM; DAPA-HF Trial Committees and Investigators. Dapagliflozin in Patients with Heart Failure and Reduced Ejection Fraction. N Engl J Med. 2019 Nov 21;381(21):1995-2008. doi: 10.1056/NEJMoa1911303. Epub 2019 Sep 19.PMID: 31535829
Packer M, Anker SD, Butler J, Filippatos G, Pocock SJ, Carson P, Januzzi J, Verma S, Tsutsui H, Brueckmann M, Jamal W, Kimura K, Schnee J, Zeller C, Cotton D, Bocchi E, Böhm M, Choi DJ, Chopra V, Chuquiure E, Giannetti N, Janssens S, Zhang J, Gonzalez Juanatey JR, Kaul S, Brunner-La Rocca HP, Merkely B, Nicholls SJ, Perrone S, Pina I, Ponikowski P, Sattar N, Senni M, Seronde MF, Spinar J, Squire I, Taddei S, Wanner C, Zannad F; EMPEROR-Reduced Trial Investigators. Cardiovascular and Renal Outcomes with Empagliflozin in Heart Failure. N Engl J Med. 2020 Oct 8;383(15):1413-1424. doi: 10.1056/NEJMoa2022190. Epub 2020 Aug 28.PMID: 32865377
Zannad F, Ferreira JP, Pocock SJ, Anker SD, Butler J, Filippatos G, Brueckmann M, Ofstad AP, Pfarr E, Jamal W, Packer M. SGLT2 inhibitors in patients with heart failure with reduced ejection fraction: a meta-analysis of the EMPEROR-Reduced and DAPA-HF trials. Lancet. 2020 Sep 19;396(10254):819-829. doi: 10.1016/S0140-6736(20)31824-9. Epub 2020 Aug 30.PMID: 32877652
Bhatt DL, Szarek M, Steg PG, Cannon CP, Leiter LA, McGuire DK, Lewis JB, Riddle MC, Voors AA, Metra M, Lund LH, Komajda M, Testani JM, Wilcox CS, Ponikowski P, Lopes RD, Verma S, Lapuerta P, Pitt B; SOLOIST-WHF Trial Investigators. Sotagliflozin in Patients with Diabetes and Recent Worsening Heart Failure. N Engl J Med. 2021 Jan 14;384(2):117-128. doi: 10.1056/NEJMoa2030183. Epub 2020 Nov 16. PMID: 33200892.
Perkovic V, Jardine MJ, Neal B, Bompoint S, Heerspink HJL, Charytan DM, Edwards R, Agarwal R, Bakris G, Bull S, Cannon CP, Capuano G, Chu PL, de Zeeuw D, Greene T, Levin A, Pollock C, Wheeler DC, Yavin Y, Zhang H, Zinman B, Meininger G, Brenner BM, Mahaffey KW; CREDENCE Trial Investigators. Canagliflozin and Renal Outcomes in Type 2 Diabetes and Nephropathy. N Engl J Med. 2019 Jun 13;380(24):2295-2306. doi: 10.1056/NEJMoa1811744. Epub 2019 Apr 14. PMID: 30990260
Wanner C, Inzucchi SE, Lachin JM, Fitchett D, von Eynatten M, Mattheus M, Johansen OE, Woerle HJ, Broedl UC, Zinman B; EMPA-REG OUTCOME Investigators. Empagliflozin and Progression of Kidney Disease in Type 2 Diabetes. N Engl J Med. 2016 Jul 28;375(4):323-34. doi: 10.1056/NEJMoa1515920. Epub 2016 Jun 14. PMID: 27299675
Euglykämische Ketoazidose
https://www.sgedssed.ch/fileadmin/user_upload/3_Politik_Tarife/31_Stellungnahmen/Ketoazidose-SGLT2_DEF_15-07-28.pdf
https://pubmed.ncbi.nlm.nih.gov/28670136/
https://pubmed.ncbi.nlm.nih.gov/28099783/
Feuilleton
Motorisierte Spiralenteroskopie mit der PowerSpiral – Take Enteroscopy to the Next Level
South Park – S01E01 – Cartman und die Analsonde (13.08.1997) // Kurzfassung
Sodium–glucose co‐transporter 2 inhibitors in heart failure: beyond glycaemic control. A position paper of the Heart Failure Association of the European Society of Cardiology
Heart Failure Association of the European Society of Cardiology update on sodium–glucose co‐transporter 2 inhibitors in heart failure
wiktionary.org – Etymology/cowabunga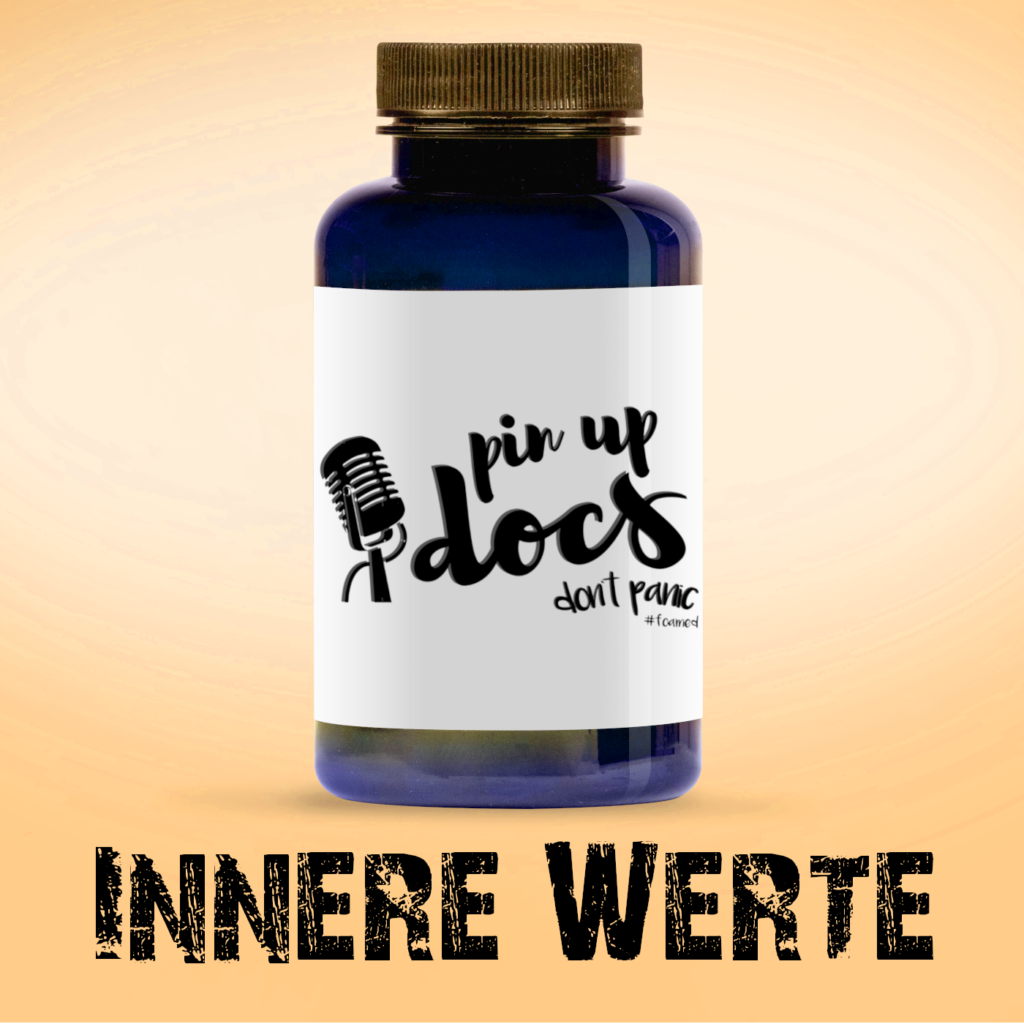 Podcast: Play in new window | Download